We are giving away a pair of tickets to Al Stewart & Gary Wright @ Triple Door on October 12. To win, comment on this post why you'd like to attend. Winner will be drawn and emailed Monday, October 10.
———————————————
From our sponsors: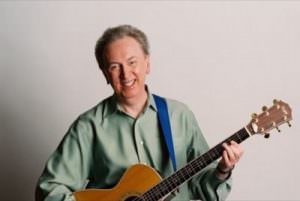 Al Stewart & Gary Wright
October 12, 2016
Doors 6 p.m., Show 7:30 p.m. | $53 ADV, $55 Doors | All Ages
Tickets: http://bit.ly/AlStewartSEA
The Triple Door
216 Union St, Seattle, WA 98101
For a singer and songwriter whose work is suffused with history and detail, Al Stewart follows no creative timetable. It's been 10 years since his last US CD of new material, almost 30 years since his "Year of the Cat" single and album became unforgettable international hits, almost 40 years since his first album was released. Al Stewart is not afraid of time and its passages.
A Beach Full of Shells, Al's Appleseed debut and first new US release since 1995's Between the Wars, finds Stewart in timeless form, presenting a baker's dozen new songs that span centuries and continents, autobiography and fiction. As he nears the 20-album mark, Stewart remains a distinctively literate and vivid storyteller, time-traveling and teleporting himself and his listeners from World War I battlefields to Sixties bedrooms, from ships to airplanes to ice floes, from the specific to the mysterious.
Musical settings that encompass electric folk-rock and acoustic ballads, colorful dabs of classical and Eastern music, and even a touch of Little Richard-style piano pounding, are as varied and imaginative as Al's subject matters. The CD's producer, Laurence Juber, formerly of Paul McCartney's Wings, has enhanced Al's elegant Scottish drawl, nimble acoustic guitar-work and keyboards with his own Grammy-winning guitar playing, string arrangements and percussion and a flexible rhythm section.
"The Immelman Turn" kicks off the CD in a style reminiscent of Fairport Convention, Al's early British contemporaries, with spirited violin and barbed electric guitar sweeping us into the tale of a doomed pilot's last flight. Then we fall down the genteel rabbit hole of "Mr. Lear," a tribute to the 19thCentury nonsense poet, before landing in the veiled intrigue of "Royal Courtship" (certainly the only song in history to use the words "plenipotentiary" and "amanuensis"). Elsewhere and elsewhen, we are taken "Somewhere in England 1915"; into the freezing bleakness of "Out in the Snow"; to visit party girl "Gina in the Kings Road"; to the frenzied rock 'n' roll past of "Class of '58" and a peaceful, nostalgia-filled old age in "Katherine of Oregon." And that's just part of the tour on A Beach Full of Shells.
In the spellbinding tradition of his signature songs "Year of the Cat," "Time Passages," "On the Border," and "Nostradamus," among many others, Al's latest musical short stories are both lyrically meaningful and insidiously catchy. Hear them on this long-awaited CD and on Al's US and Canadian tour dates this summer and fall.
Gary Wright
Visionary songwriter, performer and all-around musical pioneer Gary Wright has spent more than thirty years shattering conventional ideas about how to make chart-topping rock music. Not only has his classic songs "Dream Weaver", "Love is Alive" and "Really Wanna Know You" proven their genius by achieving hit status in three different decades; Wrights musical wizardry has also extended, more than once, to changing the very sound and texture of contemporary pop.
He has been a long time collaborator and creative influence to fellow artist ranging from his contemporaries George Harrison, Steve Winwood, Mick Jones (of Foreigner) and Joe Cocker ~to 90's "rap" artists Third Base, Ton Loc and Busta Rhymes as well as Eminem, Salt-N-Pepa, Joan Osborne, Anastacia and Mya.