Summer is here and so are the Seattle Underground's Underworld tours. They take place every day June-August. Tickets are under $20 and include a cocktail. Related: Our Seattle Events Calendar & Ticket Giveaways
—————————————-
From website: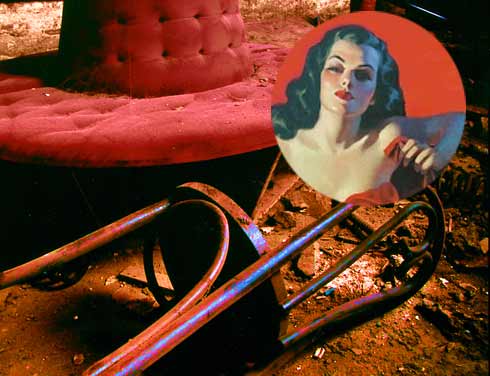 Seattle Underworld Tour
June-August, 2012
Thu-Sat: 8, 9 pm | Sun-Wed: 8 pm
608 First Ave, in Seattle's Pioneer Square,
between Cherry Street and Yesler Way.
Take the James Street Exit from Interstate 5.
[206] 682 4646 | More info: http://www.undergroundtour.com/
Join us in an adult-oriented guided tour of Seattle's underground Underworld replete with the tales of graft, opium, sex, debauchery and Red Light district shenanigans that made Seattle what it is today.
Admission includes a cocktail and stories you can tell your grandch… well, maybe not until they're older. Like in college.
———-
Also running everyday: Bill Spiedel's Seattle Underground Tour: 
BILL SPEIDEL'S UNDERGROUND TOUR is a leisurely, guided walking tour beneath Seattle's sidewalks and streets. As you roam the subterranean passages that once were the main roadways and first-floor storefronts of old downtown Seattle, our guides regale you with the stories our pioneers didn't want you to hear. It's history with a twist!
The tour begins inside Doc Maynard's Public House, a restored 1890s saloon. Following a short intro, we'll walk through historic Pioneer Square to three different sections of Underground—about three blocks in all. The tour ends in Rogues Gallery, the Underground Tour gift shop.
Here you will find a mix of historic displays and an array of contemporary gifts showcasing Seattle's quirky character. You can get a memento of your Underground Tour experience at Rogues Gallery; a copy of Sons of the Profits, the book by Bill Speidel upon which the tour is based, or a Seattle souvenir or two.
After hearing the history of the invention of the flush toilet in England on the tour, you can check out our beautiful, original Crapper toilet imported from England.