Check out Seattle's SketchFest 2011 for the best in short comedy films of the year. Appearing is Luke Burbank, Lauren Weedman & John Osebold! Also presenting the "Audience Award" and "Juried Award" at this year's fourth annual SketchFest!
——————–
————————–
From website: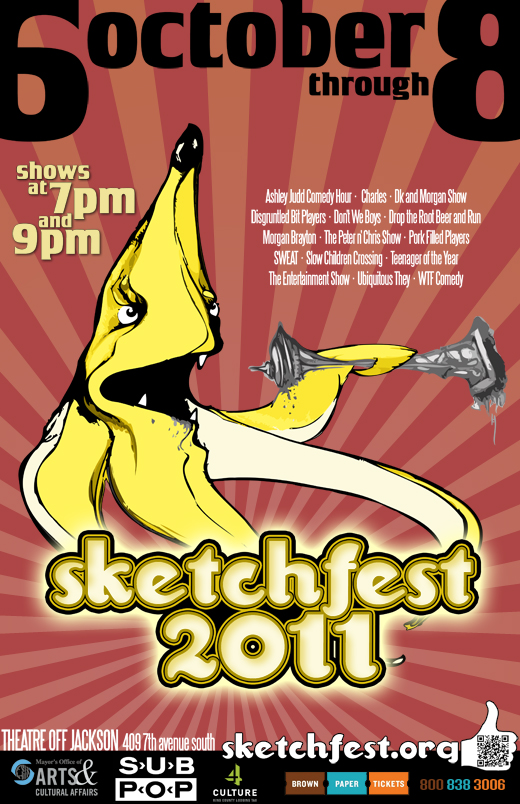 SketchFest Seattle 2011 Festival
October 6-8 | 7pm and 9pm
Theatre Off Jackson | 409 7th Ave South
Tickets: $15.00 General Admission $10.00 with valid student ID
More info: Sketchfest.org
SketchFest Seattle Presents The 4th Annual Comedy Film Festival
For three years SketchFest Seattle has been presenting the best in short comedy films from around the country.
New for 2011 – we're presenting not one, but TWO awards for film during the festival: The Audience Award that we've presented each year.Plus a new Juried Award! Our jurors this year are Luke Burbank, Lauren Weedman ad John Osebold!